It feels like a new year…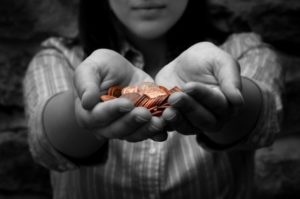 … as things begin to open back up and people are finding their new normal! And people are continuing to look for ways to help.
Because…
Giving returns a bigger benefit to the giver than the receiver. It expands our hearts… our capacity to love and be loved.
Givers always receive the greater blessing. Think about that. From the physical to the spiritual, the benefits are amazing.
It transforms the giver… their family, their business, and their community, and, more importantly, their heart and spirit and support of you, the organization and the mission. The receiver is blessed as well, receiving gifts of the donor's money and time.
You will never wonder who benefits the most: the giver always does!
We should never apologize (even to ourselves) that we are essential in making giving happen.
So, who can YOU bless today… by creatively, passionately, and whole-heartedly introducing them – or reminding them – of the power and pleasure of giving and establishing long-term giving (planned giving)?
_____________________________________
Quote:
"In everything I did, I showed you that by this kind of hard work we must help the weak, remembering the words the Lord Jesus himself said: 'It is more blessed to give than to receive.'"
– Book of Acts 20:35