Each passing day I am reminded how fast my kids are growing up.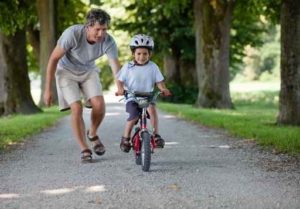 But it seems like yesterday that they were babies my wife and I were bringing home from the hospital.
While we spend a lot of time together and participate in each others activities, the time just flies by.
In recognition of this, our family made a determination to set aside at least one week night for family dinner that includes reading a book and family discussion.
It's the intention of making each moment count!
Are you focused on the same with each donor contact and each time you get to connect?
If you haven't already determined to and set a goal around making each donor connection count I'd encourage you to do it now.
It may be as simple as learning something new about the donor.
It may be following up with the donor about something he or she mentioned to you the last time you corresponded.
It may be inquiring about why they give, not just to your cause, but wherever they give.
You get a very limited number of connecting points with your donors.
Make each connection count!
_____________________________________
Quote:
"Everybody ends up somewhere in life. A few people end up somewhere on purpose."
– Andy Stanley