Satisfied Development Professionals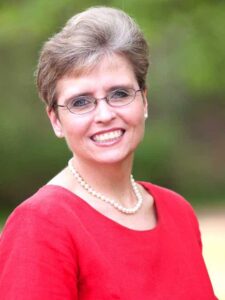 Tammy Gilland, former Executive Director of Philanthropy at Piedmont Athens Regional Hospital
"Barry Spencer's Donor Motivation Program approach is what is needed in planned giving. It provides an engaging and energizing planned giving message for donors and best of all it works! It helps start conversations with donors that leads to current and planned gift commitments. I'm so glad we've continued to use the program over the years."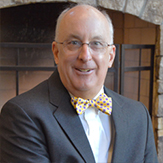 Keith Oelke, 30+ Year Development Professional, most recently with University of Georgia and Piedmont Athens Regional Health Foundation
"The best thing about The Donor Motivation Program is that it tells a donor-centric story and gets donors in the door and then to have a one-on-one conversation. It gets donors to think differently about their charitable giving, and the best thing is we got results.
"The Donor Motivation Program is as good a program as I've ever worked with in my 30-year career."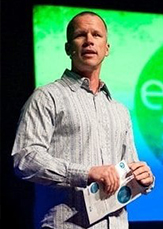 Steven Gibbs, Senior Pastor, Stonecreek Church
"In looking at long-range stability for our church, and also an opportunity to really help the people who were generous accomplish the goals, The Donor Motivation Program provided a great way to give back to our supporters in a way that's going to benefit them and their family, but also the kingdom.
"The system makes it so simple to put on events – it's consistent, transferable and scalable, making it really easy for my staff and me to run the events, be there and connect with the people. The program also provided tremendous value for the donors."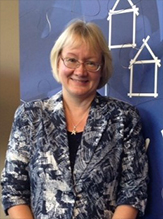 Karen LaFontaine, 20+ year Annual, Major & Planned Giving Veteran, most recently with Rainbow Village
"Adding a successful launch of a planned giving program was key to keeping us on track with successful fundraising. The Donor Motivation Program was well mapped out in a detailed timeline for execution. It helped us effectively engage our campaign donors in a first-class manner. An out-of-the-box turnkey system.
"The Donor Motivation Program allowed us to focus on the needs of the donors. In just the first two events, we were able to identify over 100 planned giving prospects and create planned giving conversations."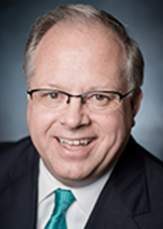 Jeff Boggan, Director of Estate and Gift Planning, University of North Georgia
"The Donor Motivation Program system was more effective than I could have ever imagined at identifying new planned giving and donor prospects."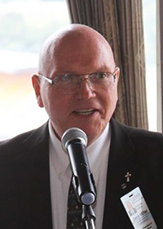 Jack Miller, 40+ Year Development Professional, previously with the United Way and Baptist Home
"The Donor Motivation Program is the best program I've ever seen for enlightening donors about the benefits of philanthropy. The presentation explains a complicated subject in an easy-to-understand way, helping donors convince themselves of the importance of making a gift commitment. It time-efficiently and cost-effectively identifies planned giving prospects and motivates gift commitments."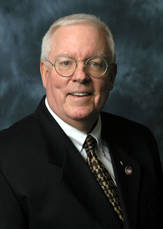 Bill McCready, 25+ Year Major and Planned Giving Veteran, Director of Development, Alle-Kiski Medical
"I brought The Donor Motivation Program to the Medical Center based on the experience we had 15 years ago with the United Way – I remember the successes. The program is always top of mind – whenever I think about planned giving, I think about the complete system."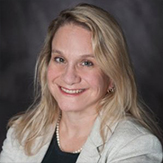 Helene Erenberg, 20+ Year Marketing & Development Veteran, Center for the Visually Impaired
"The Donor Motivation Program provided for us a way to systematize our planned giving activities to make it as recurring and regular as our annual giving efforts. Being event-based and recurring was attractive for us. And to be able to do it without having to add another person.
"A turn-key event system. The program has allowed us to engage donors, known and unknown to us, in new and interesting ways."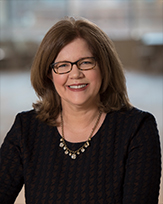 Jill Nelson, Estate Giving, Foundation Executive and Award-Winning Development Veteran
"I believe and enjoy meeting with donors face to face. I think it's the best way to talk to people about leaving a planned gift. However, people don't always want to meet with us. And so, what I like about The Donor Motivation Program is that it's a small group event where donors can feel comfortable about learning, get really good solid advice and then want to meet.
"The program has definitely well exceeded my expectations.
"One donor we've known for years had been approached before about legacy giving and she didn't want to talk about it. After she attended the donor event there was a big change from the way that she felt about legacy giving. As a result, she increased her bequest by 10 times."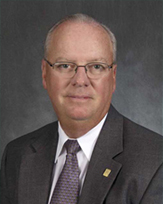 Jon Trainor, 30+ Year Major and Planned Giving Director, Akron Museum
"After a quarter of a century in development, I've seen it all. The Donor Motivation Program is the best planned giving program I've seen. I was blown away. We were very successful in our very first year. I'd highly recommend it."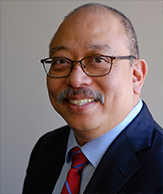 Tony Lee, 15+ Year Development Veteran & Canadian Cancer Society Director of Leadership Philanthropy
"The Donor Motivation Program had a track record which was initially the reason I looked into it. I had tried events before and got three people to attend and it was a flop because the speaker was really boring, and so on.
"The Donor Motivation Program is a tried and true proven system, and I'm living testimony that it does work. We're getting like 50 out to the seminars now as opposed to 3. But also, the presentation is not dry. It's quite personal. It's about inspiring legacy giving.
"The feedback is amazing. After every seminar, we usually get almost between 5 and 10 either emails or phone calls the following day, all positive, all talking about the inspiration side. They like the tax savings side, but they like the inspiration side. And even though The Donor Motivation Program is a large organization spanning North America, the presentation itself is quite personal and unique to the presenter.
"It is a system and it works, but it's a very human system and it gets results."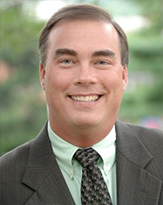 Matt Hughes, 20+ Year Regular, Major & Planned Giving Veteran, Pittsburgh Public Theater and Carnegie Mellon
"The Donor Motivation Program allowed us to reach the over 5,000 major gift prospects on our list as we wondered who to spend time and money reaching. We also wanted to see some quick results. We got those quick results and knew who to focus on in our donor base. I like the system approach and it works very well."

Top 10 Planned Giving Challenges